Venue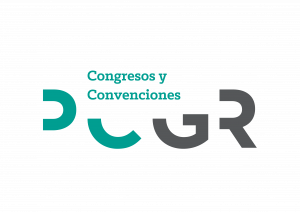 Palacio de Congresos de Granada
Paseo del Violón, 18006 Granada
Tel. +34 958 246 700
email: palacio@pcgr.org
web: www.pcgr.org
This modern building's large capacity rooms connect to each of the smaller rooms and to the exhibition hall; the entire conference centre has a vertical interior design, where the majority of rooms are located on different levels.
The main room can host 2,000 people; located at the centre of the building's semi-circular structure, it melds seamlessly with the geometry of the premises. The building also has excellent soundproofing so events can be held simultaneously throughout the complex.
Visitors access: Through the main entrance on the Paseo del Violón
Access to unload merchandise: On the street behind El Palacio, in front of the Fire Station.
Airports
Federico García Lorca Airport (GRANADA)
Federico García Lorca Airport is currently connected by six daily flights to Madrid and three daily flights to Barcelona. It is located 15km from the city centre, with buses to and from each flight.
Pablo Picasso Airport (MALAGA)
The Pablo Picasso International Airport is located approximately 130km from Granada, connected to every European city with regular daily flights and, thanks to the motorway which links both cities, can be reached in just over one hour by car or bus.
Flights and routes.
See the AENA website – Telephone: +34 958 245 200
Train
Ultramodern trains connect Granada to all of Andalusia and to the main Spanish cities. The High Speed rail network has been operational since 2015, thus significantly lowering travel times.
Avenida de Andaluces, s/n 18014 Granada – Telephone: +34 902 320 320
Information, timetables and destinations on their website: www.renfe.es
Bus
Granada is very well connected thanks to its network of motorways and daily bus services to destinations all over the country.
Bus station
Address: Carretera de Jaén, s/n. 18014. Granada.
Telephone numbers: +34 958 18 54 80 / +34 958 25 13 58