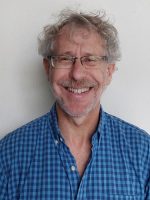 Dr. Alejandro Schinder
Principal Investigator Laboratory of Neuronal Plasticity
Fundación Instituto Leloir
Argentina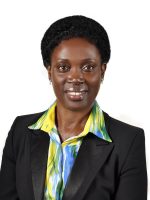 Prof. Angelina Kakooza
Makerere University College of Health Sciences
Associate Professor of Paediatrics and Child Health
Uganda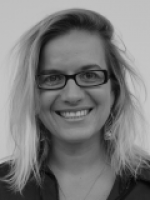 Dr. Claire Wyart
Director of Research at INSERM
Institut du Cerveau et de la Moelle épinière (ICM)
France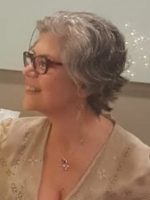 Dr. Deborah Suchecki,
Federal University of São Paulo (UNIFESP)
Departament of Psychobiology
Brasil
Dr. Eunjoon Kim
Director and Professor, Center For Synaptic Brain Dysfunctions at the Institute for Basic Science and the Department of Biological Sciences at KAIST
Center For Synaptic Brain Dysfunctions at the Institute for Basic Science and KAIST
South Korea
BIOGRAPHY
Dr. Eunjoon Kim is the director of the Center for Synaptic Brain Dysfunctions at the Institute for Basic Science (IBS) and a professor in the Department of Biological Sciences at Korea Advanced Institute of Science and Technology (KAIST). His research has focused on unveiling molecular mechanisms underlying the development and plasticity of excitatory synapses, and, more recently, how defects in synaptic and neuronal proteins lead to diverse neurodevelopmental and psychiatric disorders, including autism spectrum disorders. Dr. Kim has published more than 180 papers in these areas and is currently serving as a member of the editorial board for journals, including eLife, PLoS Biology, and Current Opinion in Neurobiology. He received Asan Award in Medicine in 2018 and was an assistant and associate professor at KAIST from 2000 to 2009, and lecturer and assistant professor at Pusan National University from 1997 to 2000. Dr. Kim received postdoctoral training at Harvard University from 1995 to 1996 under the guidance of Dr. Morgan Sheng and earned a Ph.D. degree at Michigan State University under the guidance of Dr. James Bennett in 1994.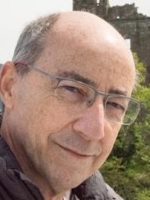 Prof. Francisco Guimarães
Full Professor, Pharmacology
School of Medicine of Ribeirao Preto-USP
Brazil
BIOGRAPHY
I graduated in Medicine in 1981 and obtained my Ph.D. in Pharmacology at the Medical School of Ribeirão Preto, Brazil, under the supervision of Prof. Antonio W. Zuardi. I then completed my post-doc (1989-1990) at the Neuroscience and Psychiatric Unit at Manchester University, UK, under the supervision of Professor John F.W. Deakin.
Since 2007 I have been a full Professor at the Department of Pharmacology, Medical School of Ribeirão Preto, University of São Paulo, Brazil, where I started as an assistant professor in 1987.
I am a full member of the Brazilian and São Paulo Academies of Science, Brazilian Society of Pharmacology and Experimental Therapeutics (SBFTE), International Society for Cannabis as Medicine, European Behavioral Pharmacology Society, International Behavioral Neuroscience Society, and the International College for Neuropsychopharmacology. I am also a member of the Editorial Board of Psychopharmacology, International Journal of Neuropsychopharmacology, Cannabis and Cannabinoid Research, and the Journal of Cannabis Research.
I have published more than 300 papers in International Journal, 33 book chapters, organized 2 books, have 2 international patents, and supervised 23 Ph.D. thesis and 11 pos-docs.
My current research interest is focused on the role of atypical neurotransmitters (nitric oxide and endocannabinoids) in anxiety and mood control and the effects of cannabidiol, a non-psychotomimetic component on Cannabis sativa, in neuropsychiatric disorders.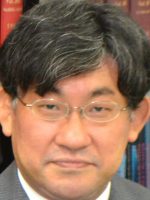 Prof. Haruhiko Bito
Professor
Graduate School of Medicine
Department of Neurochemistry, University of Tokyo
Japan
BIOGRAPHY
Haruhiko Bito is currently a Professor and Chair of Neurochemistry, and a Chair of the Neurosciences Division at the University of Tokyo Graduate School of Medicine. Dr Bito graduated from the University of Tokyo with an MD and a PhD in Biochemistry in 1993. After a postdoctoral training at Stanford University as an HFSP long-term fellow, Dr Bito started his own laboratory in Pharmacology at Kyoto University in 1997, before moving to head the Department of Neurochemistry at the University of Tokyo in 2003. Dr Bito has deciphered many novel functions of a family of molecules called Ca2+-calmodulin kinases, and elucidated the bidirectional neuronal signaling between the synapses and the nucleus, both of which are essential for establishing long-term memory. Dr Bito is also known as a creator of powerful molecular tools (E-SARE synthetic activity-dependent enhancer and next-generation Ca2+ indicators XCaMPs) that help control and measure neuronal ensemble activity critical for cognition. Together, these achievements have received recognition such as Young Investigator Awards and Grant from HFSP (2002), Japanese Pharmacological Society (2003), Japanese Biochemical Society (2004), as well as the Nakaakira Tsukahara Memorial Award (Japan Neuroscience Society, 2011), AND Investigator Award (Molecular Brain, 2015), and the Setsuro Ebashi Award (Japanese Pharmacological Society, 2020).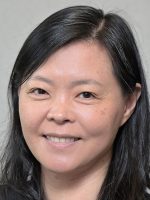 Dr. Hongkui Zeng
Executive Vice President, Director of the Allen Institute for Brain Science
USA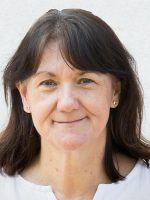 Prof. Isabel Fariñas
Full Professor in Cell Biology
University of Valencia
Spain
BIOGRAPHY
Isabel Fariñas received her PhD in Biology from the Autonomous University of Barcelona with a thesis done at the Institute Cajal of the CSIC in Madrid. After a postdoctoral period (1993-1998) as a Fulbright and HFSPO fellow and later as a researcher at the University of California at San Francisco, she joined the University of Valencia where she is Professor in Cell Biology and director of the Molecular Neurobiology Unit. Her entire scientific background falls within the field of neurobiology and her best contributions have come in two areas. Her postdoctoral studies contributed to establish the essential functions of the neurotrophic factors of the families of neurotrophins and GDNF. Her studies in genetically modified mice contributed to the mapping of trophic dependencies and of the functional relationships between factors and receptors, such as the promiscuity of neurotrophin-3 or the identification of c-ret as a GDNF receptor. Her studies as an independent researcher focus on the niche biology of neural stem cells (NSCs). Her group described the first "angiocrine" factor, the so-called PEDF, whose actions contributed to establishing that blood vessels are a key element of neurogenic niches. In addition, her group has contributed to establishing the concept of quiescence as an actively regulated state by identifying the actions of neurotrophin-3 as an angiocrine pro-quiescence factor, to uncover transcriptional functions of cell cycle regulatory molecules in the maintenance of NSCs or to define the role of cell adhesion in the regulation of their activation state, among others. She has been a member of the boards of the Spanish Society of Neuroscience, the Spanish Society of Gene and Cell Therapy, and the International Society of Differentiation and is now board member of the Spanish Society of Developmental Biology. Her group belongs to the Center for Biomedical Research in Network on Neurodegenerative Diseases (CIBERNED), the National Cell Therapy Network (TerCel), the Institute of Biotechnology and Biomedicine of the University of Valencia (BIOTECMED) and is Prometheus Group of Excellence of the Valencian Community. She was appointed member of the European Molecular Biology Organization (EMBO) in 2013 and chosen by the Fundación Botín-Banco Santander to be part of her science program to encourage technological transfer in 2014.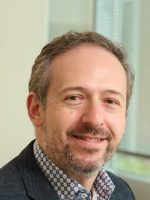 Prof. Jonathan Kipnis
BJC Investigator, Alan A. And Edith L. Wolff Distinguished Professor Of Pathology And Immunology Professor of Neurology, Neuroscience and Neurosurgery Director
Center For Brain Immunology and Glia (BIG), Pathology & Immunology Washington University School of Medicine In St. Louis
USA
BIOGRAPHY
Dr. Jonathan (Jony) Kipnis is BJC Investigator, Alan A. and Edith L. Wolff Distinguished Professor of Pathology and Immunology and Professor of Neurology, Neuroscience, and Neurosurgery at Washington University in St. Louis, School of Medicine. He is also an inaugural Director of Center for Brain immunology and Glia (BIG) at Washington University. Jony graduated from the Weizmann Institute of Science in Israel, where he was a Sir Charles Clore scholar and a recipient of distinguished prize for scientific achievements awarded by the Israeli Parliament, The Knesset.
Kipnis lab focuses on the complex interactions between the immune system and the central nervous system (CNS). The goal is to elucidate the cellular and molecular mechanisms underlying these interactions in neurodegenerative, neurodevelopmental, and mental disorders as well as in physiology (including healthy aging). They showed that the brain function is dependent, in part, on the function and integrity of the immune system and that immune molecules (cytokines) can play neuromodulatory roles. The fascination with immunity and its role in neurophysiology is what brought the team to a breakthrough discovery of meningeal lymphatic vessels that drain the CNS into the peripheral lymph nodes and thus serve as a physical connection between the brain and the immune system. This finding challenged the prevailing dogma of CNS being an "immune privileged organ" and opened new avenues to mechanistically study the nature of neuroimmune interactions under physiological and pathological conditions. The implications of this work are broad and range from Autism to Alzheimer's disease through neuroinflammatory conditions, such as Multiple Sclerosis.
Among other awards, Dr. Kipnis is a recipient NIH Director's Pioneer award for 2018 to explore in more depth neuro-immune interactions in healthy and diseased brain.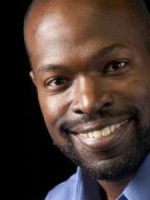 Dr. Kafui Dzirasa
K. Ranga Rama Krishnan Associate Professor
Center for Neuroengineering
Duke University Medical Center
USA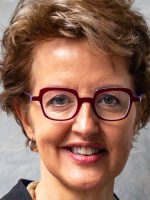 Dr. Linda J. Richards
Edison Professor and Chair, Department of Neuroscience Director of the McDonnell Center for Cellular & Molecular Neurobiology Neuroscience, Washington University School of Medicine
USA
BIOGRAPHY
Dr. Richards is recognized internationally for her expertise in brain development and developmental disorders, and currently serves as the Chair of the Department of Neuroscience and the Edison Professor of Neurobiology at Washington University School of Medicine in St. Louis, MO. Research in the Richards laboratory focuses on the development, plasticity, and function of long-range connections of the cerebral cortex. Previously Dr. Richards served as Professor of Neuroscience and the Deputy Director of Research at the Queensland Brain Institute at The University of Queensland in Brisbane, Australia. She received a Doctorate of Philosophy from the University of Melbourne, Australia, and is a co-founder and board member of the International Research Consortium for the Corpus Callosum and Cerebral Connectivity (IRC5). Among her many honors are the Charles Judson Herrick Award from the American Association of Anatomists and the Nina Kondelos Award from the Australasian Neuroscience Society. She was elected as a fellow of the Australian Academy of Science in 2015, and as a fellow of the Australian Academy of Health and Medical Sciences in 2016. In 2019, she was appointed an Officer of the Order of Australia, for distinguished service to medical research and education in the field of developmental neurobiology and to community engagement in science. In 2018, she was appointed to the Australian government's Million Minds Mission Advisory Panel, and in 2020 as Australia's representative on the Council of Scientists for the Human Frontiers Science Program. In addition to her research, Professor Richards is a passionate advocate for neuroscience. She contributed to establishing the International Brain Initiative, the Australian Brain Alliance and the Australian Brain Bee Challenge, and is a board member of the International Brain Bee and a member of the Dana Alliance for Brain Initiatives.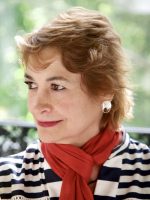 Prof. Marisa Carrasco
Julius Silver Professor of Psychology and Neural Science; Collegiate Professor
Department of Psychology, New York University
USA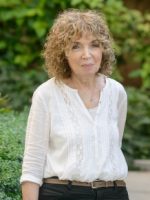 Prof. Michal Schwartz
Professor of Neuroimmunology
Weizmann Institute of Science
Israel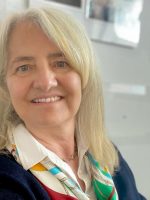 Prof. Michela Matteoli
Director of The CNR Institute of Neuroscience; Full Professor of Pharmacology, Humanitas University; Head of Pharmacology and Brain Pathology Lab, Humanitas Clinical and Research Center, Rozzano, Milano.
Biomedical Sciences Humanitas University and CNR Institute of Neuroscience Rozzano
Italy
BIOGRAPHY
Michela Matteoli obtained her PhD in from the University of Pisa. She has been EMBO postdoctoral fellow at the Yale School of Medicine, Department of Cell Biology, and Visiting Scientist at the University of Virginia School of Medicine.
She is member of the European Molecular Biology Organization (EMBO) and the Academia Europaea. She is part of the International Scientific Advisory Boards of the Institute of Neuroscience and Psychiatry of the Paris-Descartes University and of the Umberto Veronesi Foundation. She is member of the ERC AdG (LS5) and SNSF starting grant panels and previous member of the Armenise Harvard-Italy Foundation.
She was awarded in 2013 with the Mid Career Mentoring Award by the journal Nature, in 2015 with the Athena Award for scientific merits, and in 2019 with the Feltrinelli Award for Physiology, Biochemistry and Pharmacology.
Her research focuses on the synapse and how the immune system affects its formation and function. She authored about 170 papers. Her H-index is 70 (Google Scholar). In 2022 she obtained the ERC Advanced grant for investigating the role of microglia in controlling brain metabolism.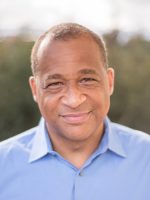 Dr. Tirin Moore
Professor/investigator, Neurobiology
Stanford University/HHMI
USA
BIOGRAPHY
Tirin Moore is visual neuroscientist who studies the neural mechanisms of visual-motor integration and the neural basis of cognition (e.g. attention). In addition, his laboratory develops novel and more powerful approaches to systems-level neurobiology. His research has made fundamental and insightful contributions to our understanding of the neuronal circuitry of visual spatial attention. Professor Moore received his Ph.D. from Princeton University in 1995, where he was a National Science Foundation graduate fellow in the laboratory of Charles Gross. He was then a postdoctoral fellow at M.I.T. in the laboratory of Peter Schiller, where he studied modulation of visual cortical signals during visually guided eye movements. Later, as a research scientist at Princeton, he began studying neural mechanisms controlling visual selective attention. In 2003, he started his own laboratory at Stanford University, where he is currently a Professor of Neurobiology and a Howard Hughes Medical Institute Investigator. Dr. Moore has been a Sloan fellow, a Pew Scholar, a McKnight Scholar, and received a Career Award from the National Science Foundation. Before becoming an HHMI investigator, he was an HHMI Early Career Scientist. Professor Moore received the Troland Research Award (2009) and the Pradel Research Award (2021), both from the National Academy of Sciences, for his work on visual attention. He was elected to the National Academy of Medicine in 2017, and to the National Academy of Sciences and the American Academy of Arts and Sciences in 2021.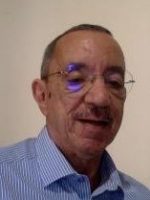 Dr. Wail Benjelloun
Emeritus Professor, Biology
Mohammed V University
Morocco
BIOGRAPHY
Wail Benjelloun is currently Emeritus professor at Mohammed V University (Rabat) and Honorary president of the Union of Mediterranean Universities UNIMED (Rome) and sits on the Research commission of the Moroccan National Quality Assurance Agency (ANEAQ).
He has previously served as President of Mohammed V University, Agdal-Rabat and as Dean of its Faculty of Science. He was elected President of the Conference of Moroccan University presidents. He also served as Vice President for Academic Affairs (Founding) at Al Akhawayn University (Ifrane).
He has published in the field of memory and behavior and was the founding President of the Moroccan Association for Neuroscience. He launched basic neuroscience research in the country and served as Chairman of the Society of Neuroscientists of Africa, as well as on the Governing Council of the International Brain Research Organization.
He currently sits on several international university and foundation Boards of Trustees.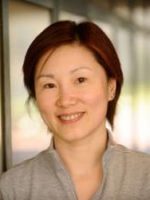 Prof. Yang Dan
Professor of Neurobiology
Department of Molecular & Cell Biology
University of California, Berkeley
USA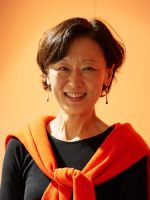 Dr. Yukiko Goda
Professor Synapse, Biology Unit
Okinawa Institute of Science and Technology
Japan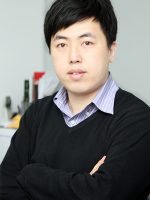 Prof. Yulong Li
Professor, School of Life Sciences, PKU-IDG/McGovern Institute for Brain Research, PKU-THU Center
China